Camp Baggage Express will not accept any duffel bags longer than 42″ and/or greater than 75 pounds.

Serving Summer Campers Since 1938.

Industry-Leading Camp Baggage Service
We have been providing baggage transportation for campers for more than 85 years. We serve campers from Chicago and the surrounding area who are attending camps in Minnesota and Wisconsin.
About Camp Baggage Express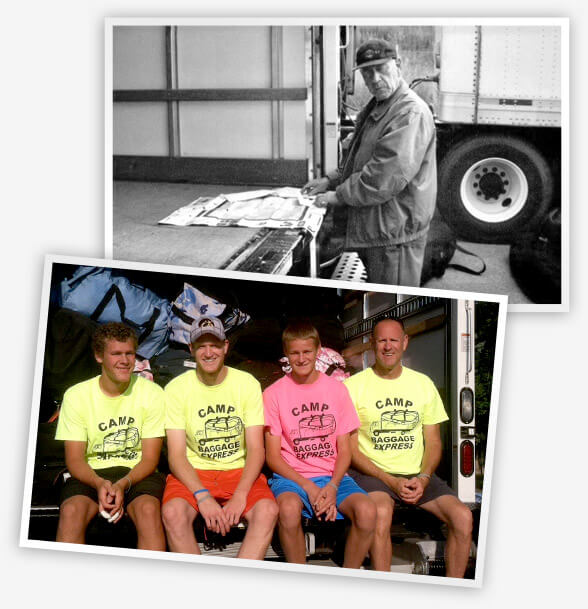 Five Generations of Service
In 1938, in New York City, the Margolies brothers started out on an adventure in the camping business. They bought a truck and started hauling camp baggage to summer camps in the Catskills. In 1964 Philip Margolies (2nd generation), brought the family business to the Chicago area servicing summer camps in Wisconsin and Michigan. Today, the business is operated by Marc Margolies (3rd generation) his children and grandchildren (4th and 5th generations).
Friendly, Dependable Service
Both parents and camp leaders have come to rely on our friendly, dependable service. After more than 85 years in the business, we have served hundreds of thousands of families and we've enjoyed the opportunity to do so.
GET IN TOUCH
Feel free to reach out if we can help in any way! We'd love to hear from you.